Loved By:






The Ultimate Customization in Knee-High Socks
Socks are essential to your wardrobe, especially regarding fashion and self-expression. That's why Custom Knee-High Socks offers a wide range of knee-high socks for your ultimate customization experience. With various colors, patterns, and designs, you can match your unique style and make a statement. Whether you prefer bold, vibrant patterns or subtle, understated designs, we've got you covered. You can add your name, logo, or favorite quote to make these knee-high socks unique.
Unmatched Comfort and Quality
Our knee-high socks are more than just a platform to showcase your creativity. We also prioritize comfort and quality. Made with premium materials, our socks are designed to provide a snug fit that stays put all day long, ensuring your legs stay warm and comfy. Whether wearing them for sports, casual outings, or to make a fashion statement, you can trust our knee-high socks to deliver the perfect balance of style and comfort. Bid farewell to uncomfortable seams and socks that slip, and say hello to a top-notch sock experience that reflects your individuality.
Customizable Knee-High Socks for Your Unique Style and Comfort Needs
Are you looking for the perfect way to celebrate life's special moments? Look no further than custom knee-high socks! We are stylish and comfortable and make for a great gift idea, team spirit wear, or promotional merchandise for your business. With our easy-to-use customization tool and commitment to quality, you can create personalized designs that leave a lasting impression. Express your passion for sports teams, show off your brand, or commemorate a special event with custom knee-high socks that stand out. So why wait? Explore our selection and step up your sock game with Custom Knee-High Socks!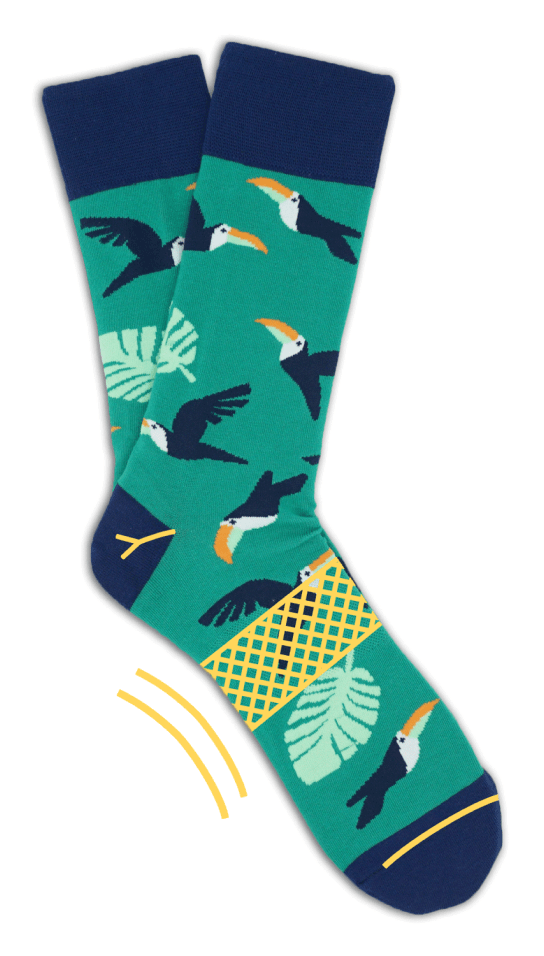 Highest Quality Custom Knee-High Socks
Fall in love with your first pair.
200 Needle thread count
Arch support
Bump-free toe
Y-stitched heel
Combed cotton
Reinforced heel & toe
Start your order
How to Make Custom Knee-High Socks
Get your Custom Knee-High Socks in 3 simple steps
upload assets
Send us your logo, design themes and let us know what the custom socks will be used for.
approve design
We will send you some custom sock design options. Once approved we will send you the invoice and begin production.
get your socks
Within 1-4 weeks of approving your order, we will ship your custom socks to you.
1-4 Week turn around time
Premium quality Custom Knee-High Socks
Transparent upront pricing
We can't wait to make Custom Knee-High Socks with you.
Our Custom Knee-High Socks process is super simple and is as easy as 1,2, 3! This is how we roll!
Request a Custom Knee-High Socks quote
Simply fill out the form below and we'll get in touch at a time and means that's convinvient for you. Its 100% hassle free.
Every order includes
free design mockups
12 Pair Minimums
1-4 Week Turn Around Time
premium quality socks
Transparent Upront Pricing
Transparent Upront Pricing

"Our custom socks from Foot Cardigan were a great employee gift."