Loved By:






Unlocking Personalization for No-Show Socks
Step up your fashion game with custom no-show socks! Our online store offers various stylish, personalized options that cater to your unique style and personality. From bold pops of color to subtle patterns, we've got you covered. And if you want to add a personal touch, we can add your initials too! Our custom no-show socks are the perfect way to express yourself through your shoes while keeping your feet comfortable and fresh all day. So, why settle for dull socks when you can rock your individuality with every step? Shop with us today and elevate your fashion game!
The Perfect Blend of Comfort and Style
When it comes to fashion, comfort should never be compromised, and neither should style. Our exclusive custom no-show socks provide a perfect balance of style and practicality. We are crafted from top-quality materials to ensure a secure, comfortable fit that won't slip down, providing all-day comfort. Our no-show socks are fully customizable, with a wide range of color and pattern options. You can design the perfect pair of no-show socks to match any outfit, whether running errands or attending a fancy event. With our custom no-show socks, you'll always look and feel your best. Why settle for plain socks when you can level your fashion game with personalized no-show socks? Don't wait any longer; order now and take your style to the next level!
Explore Our Range of Customization Options
If you're looking for the perfect pair of no-show socks that match your unique style and preferences, look no further than our online store. Choose from various colors and patterns with our customization options designed to cater to your needs. You even have the opportunity to add personalized details such as your initials or a favorite quote. With our user-friendly design tool, creating your dream socks has never been easier. Whether you want to make a bold fashion statement or add a subtle touch of individuality, our custom no-show socks have you covered. So why wait? Elevate your sock game and experience the joy of wearing socks that are indeed your own by exploring our collection today!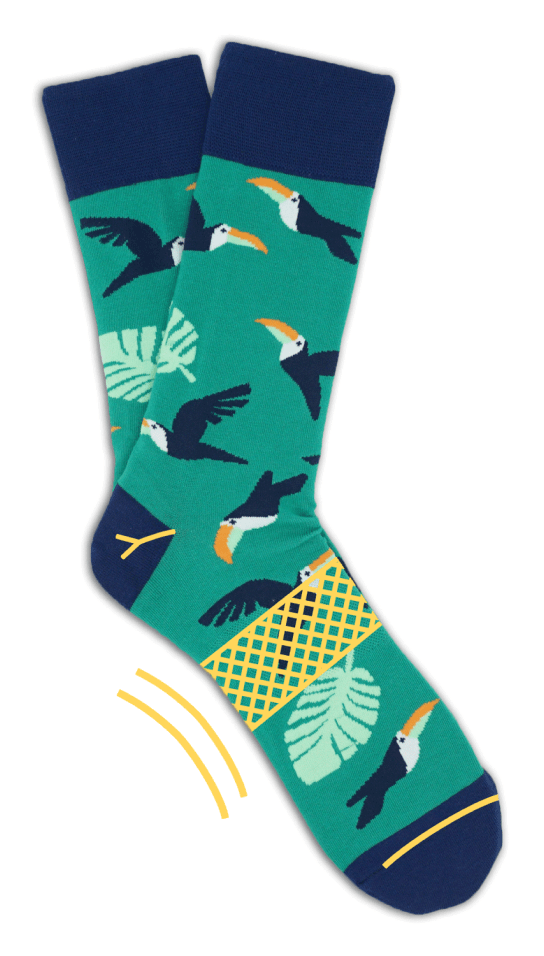 Highest Quality Custom No-Show Socks
Fall in love with your first pair.
200 Needle thread count
Arch support
Bump-free toe
Y-stitched heel
Combed cotton
Reinforced heel & toe
Start your order
How to Make Custom No-Show Socks
Get your Custom No-Show Socks in 3 simple steps
upload assets
Send us your logo, design themes and let us know what the custom socks will be used for.
approve design
We will send you some custom sock design options. Once approved we will send you the invoice and begin production.
get your socks
Within 1-4 weeks of approving your order, we will ship your custom socks to you.
1-4 Week turn around time
Premium quality Custom No-Show Socks
Transparent upront pricing
We can't wait to make Custom No-Show Socks with you.
Our Custom No-Show Socks process is super simple and is as easy as 1,2, 3! This is how we roll!
Request a Custom No-Show Socks quote
Simply fill out the form below and we'll get in touch at a time and means that's convinvient for you. Its 100% hassle free.
Every order includes
free design mockups
12 Pair Minimums
1-4 Week Turn Around Time
premium quality socks
Transparent Upront Pricing
Transparent Upront Pricing

"Our custom socks from Foot Cardigan were a great employee gift."