Loved By:






Upgrade Your Team's Style with Custom Baseball Stirrup Socks
Design and order custom baseball stirrup socks to add a unique touch to your team's uniforms. With various color options, patterns, and designs available, you have the creative freedom to craft socks that represent your team's individuality. By wearing personalized stirrup socks, your team can boost morale and leave a lasting impression on opponents and fans. Upgrade your team's style and make a bold statement on the field with these custom socks. Order now to create a lasting legacy for your team.
Unmatched Quality and Comfort of Custom Baseball Stirrup Socks for Peak Performance
Our custom stirrup socks are the ultimate choice for baseball players. Crafted with durability and comfort in mind, these socks feature high-quality materials that ensure a snug fit, moisture-wicking properties, and breathability during intense gameplay. The unique stirrup design provides a classic touch while maintaining a secure fit around your foot and ankle. With these socks, you can slide into base or sprint to catch that fly ball confidently, knowing that we will stay in place and offer the support you need for peak performance. Elevate your on-field experience with custom baseball stirrup socks that deliver unbeatable comfort, style, and functionality.
Simple Ordering Process for Your Custom Creations
Designing your own custom baseball stirrup socks has always been challenging. Our user-friendly online design tool empowers you to bring your vision to life. Choose from various base sock colors and stirrup patterns, and add your team's logo or initials. Our streamlined ordering process ensures you receive a product that aligns with your design down to the last detail. We cater to orders of all sizes. Use custom baseball stirrup socks to show off your team's cohesion and style on the field. Step up your sock game today and take the first stride toward a winning look!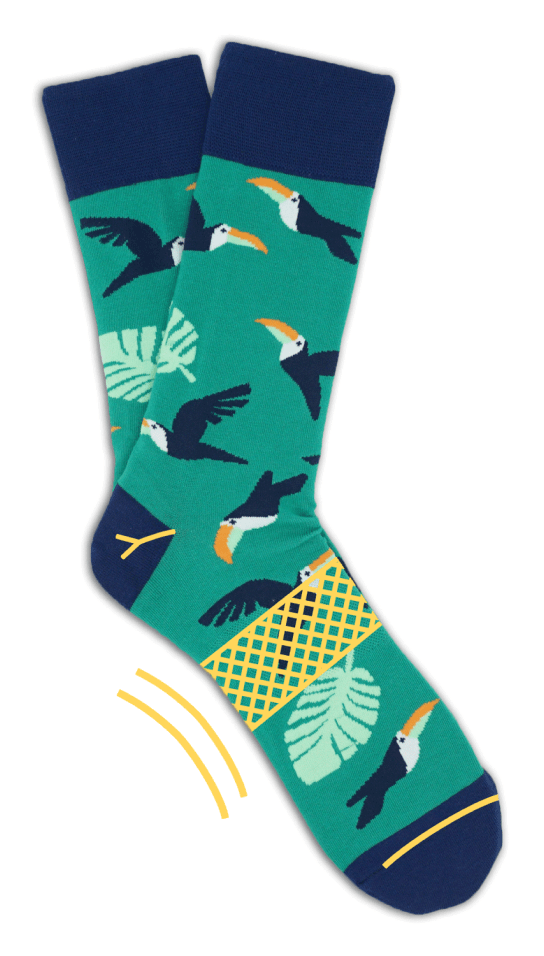 Highest Quality Custom Baseball Stirrup Socks
Fall in love with your first pair.
200 Needle thread count
Arch support
Bump-free toe
Y-stitched heel
Combed cotton
Reinforced heel & toe
Start your order
How to Make Custom Baseball Stirrup Socks
Get your Custom Baseball Stirrup Socks in 3 simple steps
upload assets
Send us your logo, design themes and let us know what the custom socks will be used for.
approve design
We will send you some custom sock design options. Once approved we will send you the invoice and begin production.
get your socks
Within 1-4 weeks of approving your order, we will ship your custom socks to you.
1-4 Week turn around time
Premium quality Custom Baseball Stirrup Socks
Transparent upront pricing
We can't wait to make Custom Baseball Stirrup Socks with you.
Our Custom Baseball Stirrup Socks process is super simple and is as easy as 1,2, 3! This is how we roll!
Request a Custom Baseball Stirrup Socks quote
Simply fill out the form below and we'll get in touch at a time and means that's convinvient for you. Its 100% hassle free.
Every order includes
free design mockups
12 Pair Minimums
1-4 Week Turn Around Time
premium quality socks
Transparent Upront Pricing
Transparent Upront Pricing

"Our custom socks from Foot Cardigan were a great employee gift."