Loved By:






Unmatched On-Field Fashion - Get Ready to Turn Heads! 
Are you looking to step up your baseball game with some customized gear? Check out our shop, which offers custom stirrup socks that merge vintage charm with contemporary customization. It empowers players, coaches, and teams to design baseball socks that match our unique identity. With our customizable options, you can choose from traditional to trendsetting styles. Revolutionize your baseball attire and make a statement with our custom stirrup socks!
Crafted for Performance and Comfort
Are you taking your baseball game to the next level? Look no further than our custom stirrup socks, crafted for performance and comfort. Our premium, moisture-wicking materials ensure supreme comfort even during high-intensity games, while the strategic design guarantees a secure fit that won't cause discomfort during dynamic movements. So whether you're stealing bases or making game-changing plays, our socks provide the support you need to perform at your best. Experience the difference with our bespoke stirrup socks today.
Personalization Beyond Limits
If you're looking to up your baseball game, we've got just the thing. Foot Cardigan offers limitless possibilities for personalizing your stirrup socks. The options for your creativity are endless, from team logos to intricate patterns and colors. Your socks can symbolize your unique story, whether you're using them to rally your team or as a cherished keepsake. With these custom stirrup socks, you'll elevate your game and show off your pride and camaraderie. Don't settle for plain, generic socks when you can personalize your baseball journey with our custom-designed options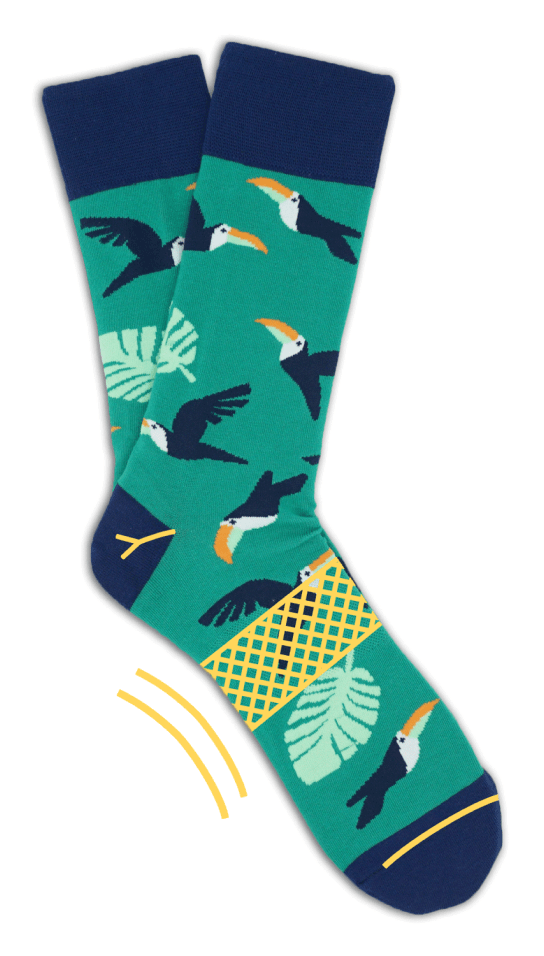 Highest Quality Custom Baseball Stirrups
Fall in love with your first pair.
200 Needle thread count
Arch support
Bump-free toe
Y-stitched heel
Combed cotton
Reinforced heel & toe
Start your order
How to Make Custom Baseball Stirrups
Get your Custom Baseball Stirrups in 3 simple steps
upload assets
Send us your logo, design themes and let us know what the custom socks will be used for.
approve design
We will send you some custom sock design options. Once approved we will send you the invoice and begin production.
get your socks
Within 1-4 weeks of approving your order, we will ship your custom socks to you.
1-4 Week turn around time
Premium quality Custom Baseball Stirrups
Transparent upront pricing
We can't wait to make Custom Baseball Stirrups with you.
Our Custom Baseball Stirrups process is super simple and is as easy as 1,2, 3! This is how we roll!
Request a Custom Baseball Stirrups quote
Simply fill out the form below and we'll get in touch at a time and means that's convinvient for you. Its 100% hassle free.
Every order includes
free design mockups
12 Pair Minimums
1-4 Week Turn Around Time
premium quality socks
Transparent Upront Pricing
Transparent Upront Pricing

"Our custom socks from Foot Cardigan were a great employee gift."