Loved By:






Design Your Custom Baseball Socks
Take your team's appearance on the field to the next level with our top-of-the-line custom baseball socks featuring your logo. Stand out from the crowd and uplift team spirit with personalized sports socks that showcase your distinctive emblem. With our easy-to-use design tool, you can unleash your creativity and customize every aspect of your baseball socks. From choosing the perfect color to incorporating your logo, you have the power to create a unique look that perfectly represents your team's identity. Order now and experience the power of personalized sports gear.
Quality Materials for Lasting Comfort
Our custom baseball socks are the perfect solution for improving your team's performance. Not only do we offer exceptional comfort and performance, but we also look great. Made from high-quality materials, these socks are breathable, moisture-wicking, and stay securely in place during even the most intense games. Our cutting-edge printing technology ensures your team's emblem stays vivid and won't fade over time. With our custom socks, you'll have the support and comfort you need to exceed your limits on the field. Order now to elevate your team's game.
Showcase the Team's Spirit with a Personalized Style of Custom Baseball Socks
Stand out on the field with our custom baseball socks featuring your team's logo. Crafted with top-quality materials and innovative design technology, these socks are perfect for school teams, local leagues, or competitive clubs. Make a bold statement and boost team camaraderie with our custom sports socks. Say no to the ordinary and opt for something extraordinary.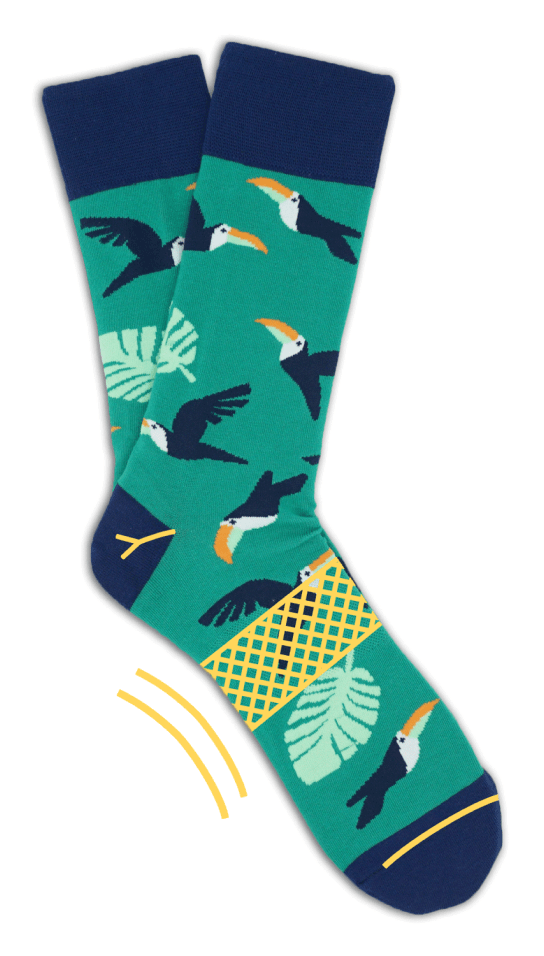 Highest Quality Custom Baseball Socks with Logo
Fall in love with your first pair.
200 Needle thread count
Arch support
Bump-free toe
Y-stitched heel
Combed cotton
Reinforced heel & toe
Start your order
How to Make Custom Baseball Socks with Logo
Get your Custom Baseball Socks with Logo in 3 simple steps
upload assets
Send us your logo, design themes and let us know what the custom socks will be used for.
approve design
We will send you some custom sock design options. Once approved we will send you the invoice and begin production.
get your socks
Within 1-4 weeks of approving your order, we will ship your custom socks to you.
1-4 Week turn around time
Premium quality Custom Baseball Socks with Logo
Transparent upront pricing
We can't wait to make Custom Baseball Socks with Logo with you.
Our Custom Baseball Socks with Logo process is super simple and is as easy as 1,2, 3! This is how we roll!
Request a Custom Baseball Socks with Logo quote
Simply fill out the form below and we'll get in touch at a time and means that's convinvient for you. Its 100% hassle free.
Every order includes
free design mockups
12 Pair Minimums
1-4 Week Turn Around Time
premium quality socks
Transparent Upront Pricing
Transparent Upront Pricing

"Our custom socks from Foot Cardigan were a great employee gift."