Loved By:






Custom Striped Baseball Socks: Unleash Style and Performance on the Field!
Looking for custom-striped baseball socks to elevate your game? Our selection is stylish and high-performing, designed with the best materials for optimal gameplay. Match your team's colors with ease and add a touch of fun to your look. Whether playing or managing, our socks have got you covered.
Unparalleled Comfort and Durability in Every Step
For serious baseball players, high-quality gear is crucial. Our custom-striped baseball socks are stylish and engineered for unparalleled comfort and durability. Designed to fit perfectly, these socks stay in place and eliminate distractions during important game moments. With moisture-wicking fabric, your feet will stay dry and fresh no matter how intense the action gets. Reinforced cushioning in critical areas provides impact protection and reduces discomfort or blisters. Foot Cardigan socks enhance performance and keep players laser-focused on the game!
Boosts Team Spirit with Custom Striped Baseball Socks!
Look no further than our custom striped baseball socks! These personalized socks offer more than a stylish look - we allow you to create a sense of unity in athletic performance and belonging within your team. With a range of color options to match your branding, adding team logos or player numbers, these socks become a canvas to showcase team pride. Boosts your team's spirit and performance with personalized baseball socks that exemplify the essence of your collective goals. Invest in team camaraderie and success on the diamond with Foot Cardigan's custom socks.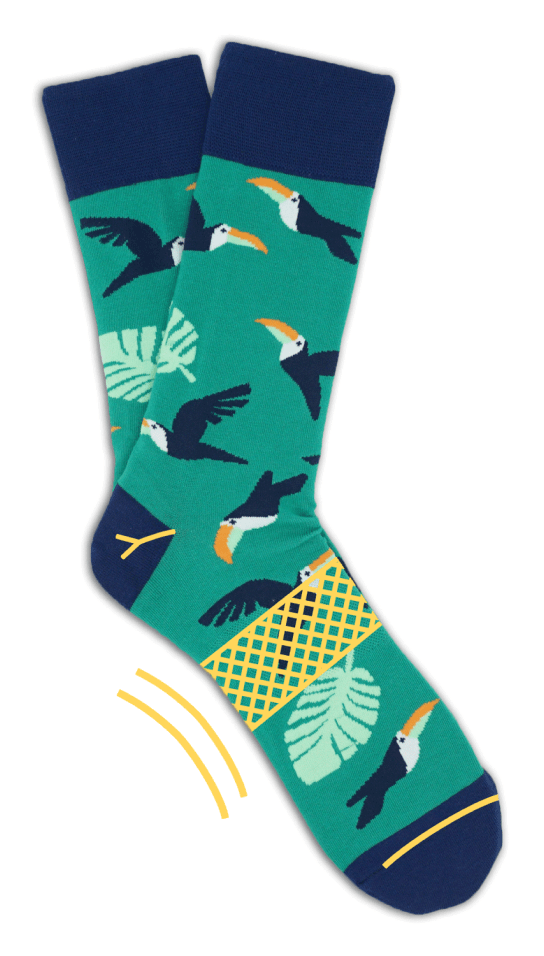 Highest Quality Custom Baseball Socks - Striped
Fall in love with your first pair.
200 Needle thread count
Arch support
Bump-free toe
Y-stitched heel
Combed cotton
Reinforced heel & toe
Start your order
How to Make Custom Baseball Socks - Striped
Get your Custom Baseball Socks - Striped in 3 simple steps
upload assets
Send us your logo, design themes and let us know what the custom socks will be used for.
approve design
We will send you some custom sock design options. Once approved we will send you the invoice and begin production.
get your socks
Within 1-4 weeks of approving your order, we will ship your custom socks to you.
1-4 Week turn around time
Premium quality Custom Baseball Socks - Striped
Transparent upront pricing
We can't wait to make Custom Baseball Socks - Striped with you.
Our Custom Baseball Socks - Striped process is super simple and is as easy as 1,2, 3! This is how we roll!
Request a Custom Baseball Socks - Striped quote
Simply fill out the form below and we'll get in touch at a time and means that's convinvient for you. Its 100% hassle free.
Every order includes
free design mockups
12 Pair Minimums
1-4 Week Turn Around Time
premium quality socks
Transparent Upront Pricing
Transparent Upront Pricing

"Our custom socks from Foot Cardigan were a great employee gift."